COVID-19 (Coronavirus) UPDATE
as of December 21st, 2020
Although the Government of Ontario has announced a province wide shutdown effective December 26th, the government's announcement does not alter the scope of care that dentists are permitted to provide. Dentists are still permitted to continue to provide oral healthcare. Please note all dental offices will remain open under the most recent provincial government framework. We continue to adhere to all public health guidelines and are committed to providing a safe environment for your dental visits.  
Our office has always followed strict infection control standards.  In order to keep us all protected during this pandemic, we have put in place our new COVID-19 protocols. You can expect some changes to the office when you come in, and we'll explain them to you when we schedule your appointment or click on the COVID-19 tab on our website to read the changes. 
Thank you for your support and patience! If you have any questions or concerns please call our office at 519-622-4500 and our receptionist will be able to answer any questions you may have.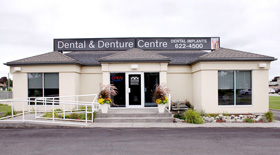 Our Practice
On behalf of the Grandiew Dental team, we welcome you to our Cambridge dental practice and look forward to helping you and your family preserve a lifetime of healthy teeth and bright smiles! Take a minute to meet our team of dental professionals.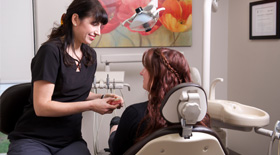 Patient Services
We are proud to offer comprehensive family dental care to patients of all ages in Cambridge. From oral examinations to professional cleanings and restorations, we provide an extensive range of options that are ideal for maintaining and improving the oral health of your family.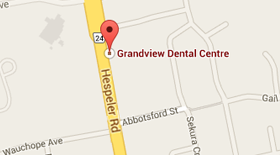 Our Location
171 Hespeler Rd
Cambridge, Ontario
N1R 1H6
tel: 519-622-4500
email: info@grandviewdentalcentre.com